Role: Illustration, Production
Programs: Adobe Photoshop, Adobe Illustrator
We were exploring Signature Minnie for 2017 line. I was tasked to explore more character artworks for the existing style guide to go with the product.
Along side the Signature Minnie Tote Bag. I helped lead the production of the style guide and translated to a total of 6 different products that were requested. This Tote Bag had to sit on the same display as these items, so it was crucial to be cohesive.
I had to explore more Minnie Poses and outfits to help assist the Minnie Boutique line for Spring/Summer 2018.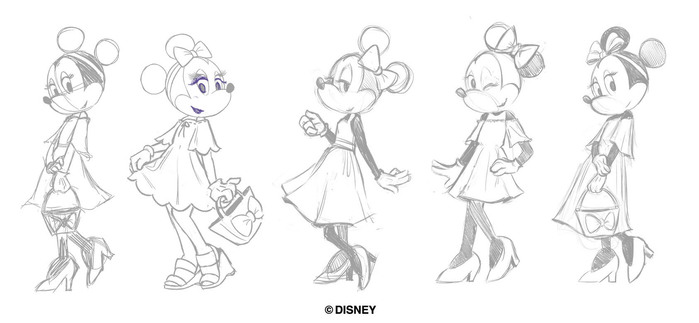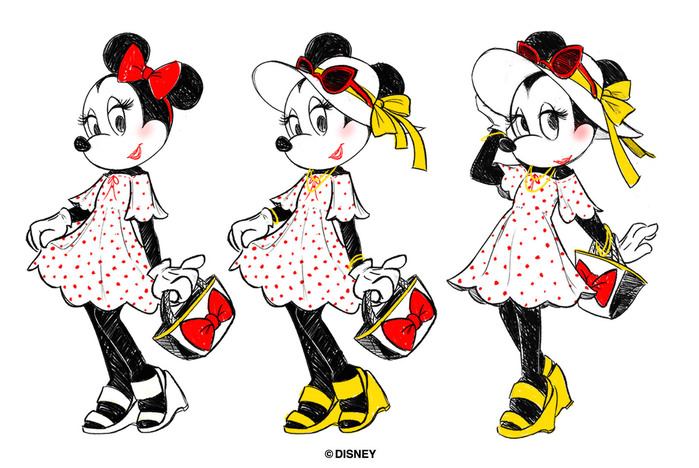 Minnie and Figaro illustration for a shirt for 3+ kids. I had the amazing help of my mentors in Disney Theme Parks Merchandises to help ensure Character Integrity.